Introducing a
Dedicated Irrigation Company
Keep your landscape lush and healthy through proper irrigation. Our company takes pride in offering sprinkler system services customized to your needs.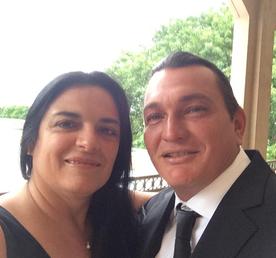 Jorge & Alina Napoles, were both employed with an award winning state-wide landscape and irrigation company that was in business for more than 25 years.  In 2011, the company went out of business and with their knowledge and experience decided to establish Napoles Irrigation Corporation.
It was challenging, but after our 5 year anniversary, we strongly believe in who we are and confident that we offer a new stress free experience to our valued customers with all their irrigation needs.
We offer our clients honesty and a stress free experience in keeping their lawn green. No job is too small or too big. We guarantee our customers will be happy. Our company motto is "We don't leave until it's running to your satisfaction!"
Our team has faced complex and challenging jobs. After our 5th year anniversary, we're better equipped to foster a stress-free experience for our clients.
We don't want you to break the bank, that's why we offer cost-effective rates for our services.
Let us take care of any issues you have with your irrigation system. For free estimates, please send our team a message today.